Photo Galleries
Oelbaum &amp Kropf Website
Bar Mitzvah Mania
Genealogy &amp Family Tree
| | | | |
| --- | --- | --- | --- |
| | | | |
| | | | |
| --- | --- | --- | --- |
| | | | |
| | | | |
| --- | --- | --- | --- |
| | | | |
| | | | |
| --- | --- | --- | --- |
| | | | |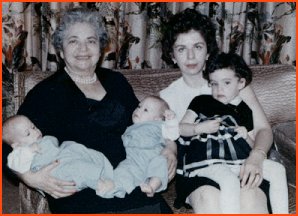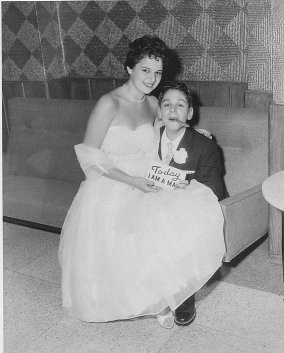 This Website is dedicated to the preservation of the memory of my grandmother, Minnie Kaufman. Minnie was widowed at the age of 23 and arrived at Ellis Island in 1920 with her mother Gittel and sons Seymour and Kenneth.
I plan on adding pages for each of Minnie's descendents and spouses (I think the count is presently 41...let's see $5 under each plate...hmm). For those of you who remember Minnie, I'd like you to post recollections of her. For those of you who are too young to have known Minnie, maybe you can tell us a bit about yourself.
I hope to add to the Photo Galleries listed above (I know you're all looking forward to seeing my Bar Mitzvah pictures). So please e-mail me all photos you'd like to see. Also, check out our Message Board listed above.
A couple of administrative announcements...Judie VanGlish will hopefully be able to inform the descendants of Uncle Seymour about this website. Also, Emily Kleiman (Minnie's Great-Great Granddaughter) has graciously accepted the position of 'Teen & Children Coordinator'.



For those of you who don't know, that's me with the cigar in his mouth...I got rid of the pompadour a few years ago.

Larry (okay, Little Larry)
larrythe@verizon.net